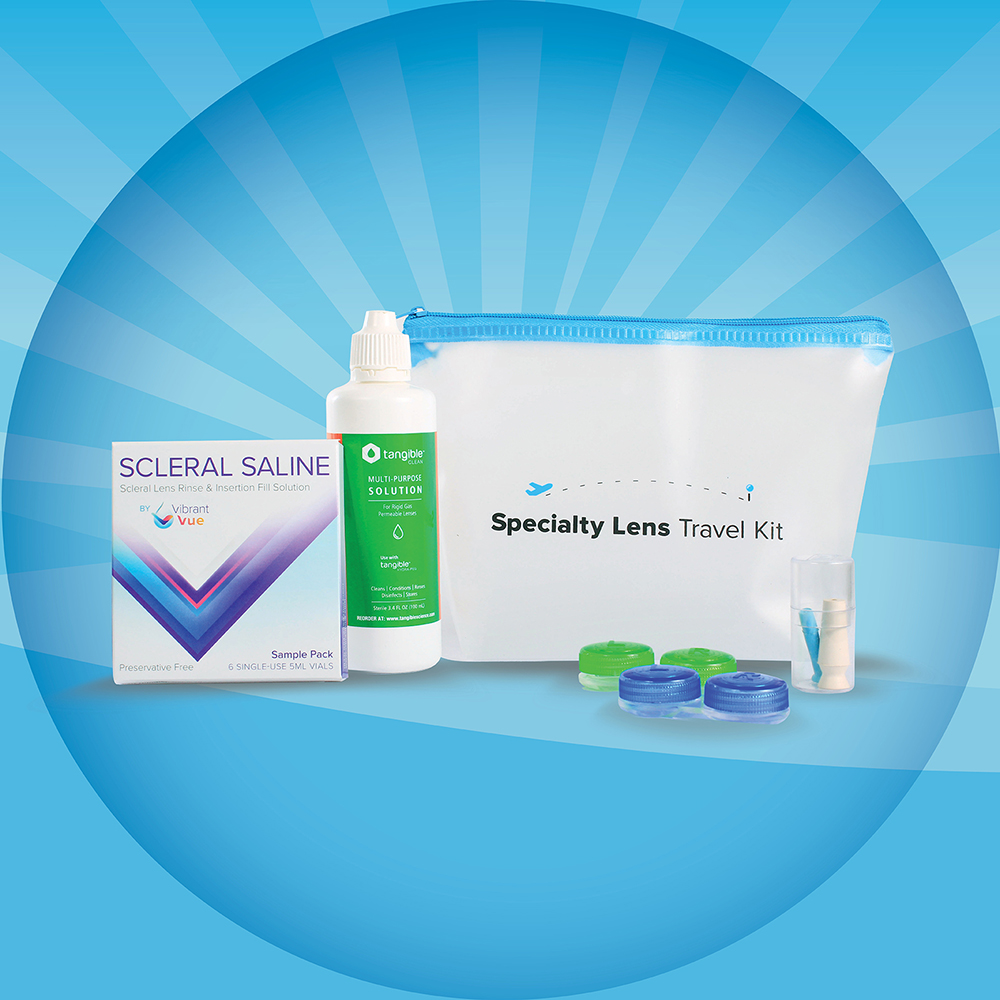 Introducing the Scleral Travel Kit
This kit is free for new scleral patient orders to make caring for these lenses easier than ever.
---
Our Specialty Lens Tools
When you join ABB OPTICAL GROUP, you not only get access to our expert contact lens consultant team, but also to our extensive library of specialty lens tools to assist you with fitting your patients with the specialty lens that meets their unique needs.

Please contact Specialty Vision Consultation for additional custom ranges and lens materials available. Made-to-order CONCISE Custom Soft lenses can be customized with any power, diameter, base curve, cylinder, axis and optic zone to provide a perfect fit - made only for your patients eyes.

What our customers are saying:
Helping my patients see and improve their quality of life is why I do what I do. I know that when I have patients who present with a particularly challenging lens fitting, I can rely on ABB OPTICAL's specialty lens consulting experts. Their team will work with you until they find the right solution

Laurie Runnerstrom, O.D.
Greenbush Eye Center, East Greenbush, New York