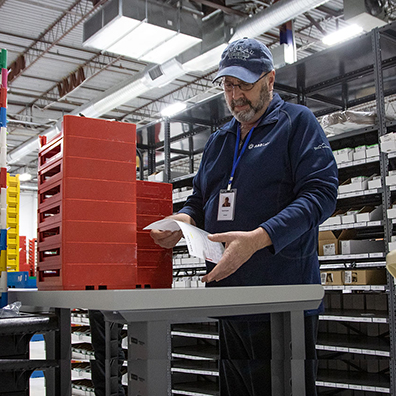 Your Single-Source Distribution Partner
We're more than just a distributor. We're your partner in paving the way for business growth. As your go-to consultant, ABB Optical Group distribution services gets to know your business, allowing us to tailor solutions designed around your specific needs.
BECOME A MEMBER
---
One Source. More Possibilities.
At ABB Optical Group, our distribution network has a long history of proven results.
Over 18,500 Packages per Day Shipped to Patients' Homes

We Maintain a 98% Fill Rate on Most Popular Brands

We Offer Over 135,000 SKUs in Stock with Access to Over 700,000 SKUs
BECOME A MEMBER
One Source. More Possibilities.
At ABB Optical Group, we pride ourselves on providing distribution that delivers greater value. And we deliver that value through:
SINGLE-SOURCE CONVENIENCE TO IMPROVE EFFICIENCES – when consolidating your purchases through us, it frees up your staff to focus their time on providing quality care for your patients. We offer one convenient online ordering platform, available 24/7, with live customer service and consultation chat features.
Simplified Trial Management
Easy Online Ordering
Online Live Chat
Specialty Consultation
ACCESS & CHOICE TO HELP YOU GROW – we offer the widest portfolio of optical products with over 135,000 SKUs stocked and access to over 700,000 SKUs. And we work with you to tailor solutions for your practice.
All Major Soft Contact Lens Lines
Extensive Line of Finished Stock Lenses
State-of-the-Art Lab Services
Extensive Specialty Contact Lens Portfolio
DATA & BUSINESS INSIGHTS TO INFORM YOUR DECISIONS – make well-informed business decisions with our impartial and comprehensive practice analytics. We go above and beyond to provide you with more statistics than anyone else can offer, allowing you to simply and effectively maximize the dollars that you already have.
New Digital Retail Price Monitor
Business Review
Industry Benchmarking Data Analysis
ABB Analyze, powered by GLIMPSE
ENHANCED SERVICES TO INCREASE PRODUCTIVITY – we provide additional services to help you strengthen your competitive edge and maximize patient retention. No one else in the industry can compare to our inventory levels and fill rates.
Staff Educational Assistance
Annual Supply Tools & Training
Daily Disposable Tools & Training
Consultative Specialty Lens Services
Online Patient Ordering Platform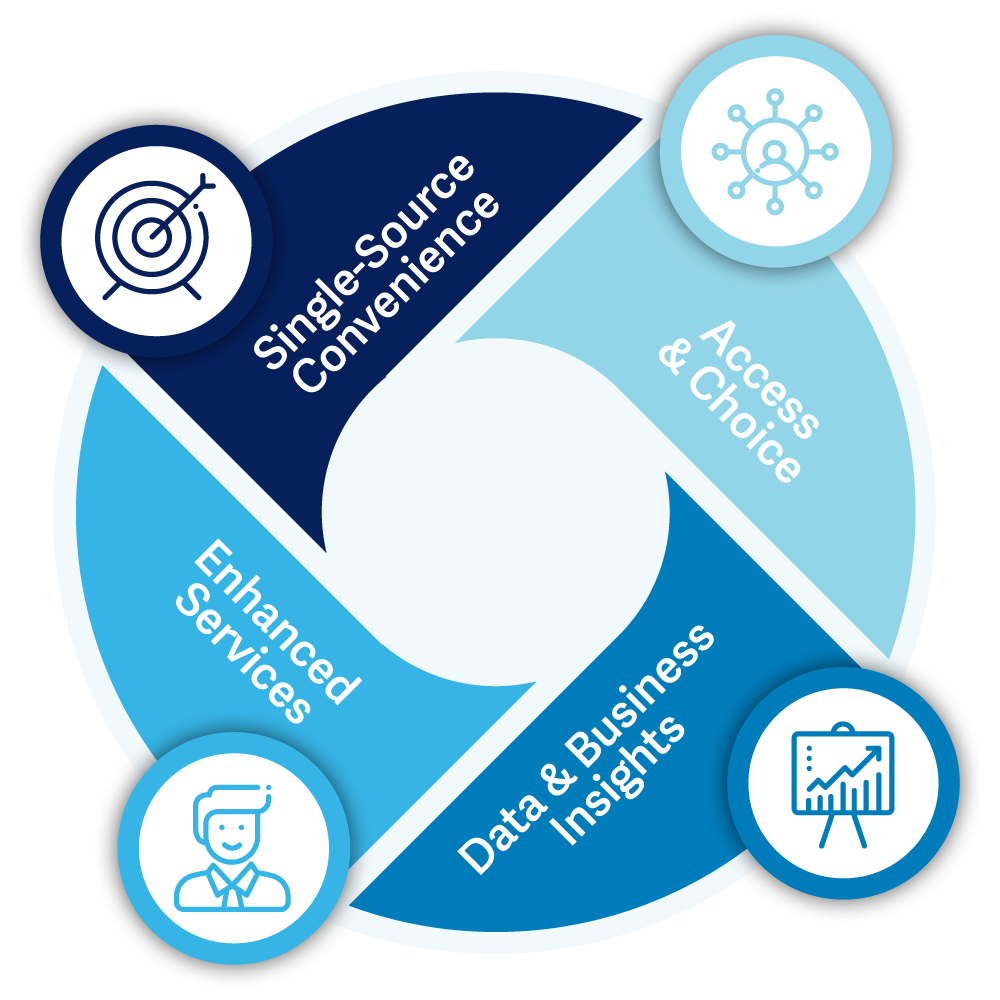 What Our Customers Are Saying:
At our fitting lab, we had a young female in her early 20s who was best corrected with eyeglasses to CF (count fingers) @ 10 feet. We got her seeing 20/20 out of both eyes in scleral lenses. She was able to go back to work and get off disability. She got very emotional when she realized that she had her sight and ultimately her life back.

Katie L. Brown, O.D., University of Arkansas for Medical Sciences, Department
More Testimonials