General Service Questions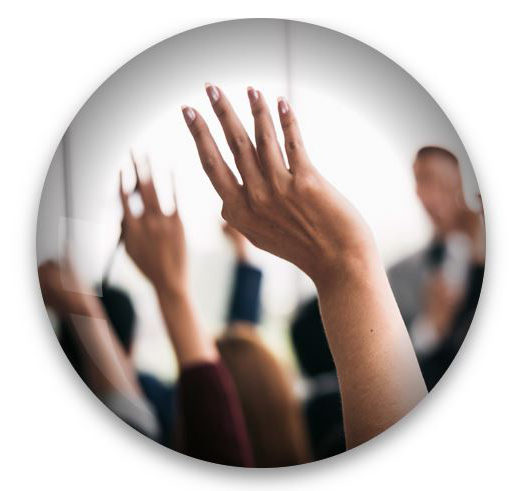 What does ABB stand for anyway?
In 1989, founder and CEO Angel Alvarez, purchased Co-Optics Distribution and formed Alvaco Trading Company. A year later, our name changed to become ABB Optical. ABB originally stood for Alvaco, Brio and Buchmann.
Is ABB a contact lens distributor, specialty lens manufacturer, an Eyewear Lab or a Business Solutions provider? What products and or services does ABB Optical Group provide?
We are proud to be the leading authorized distributor of all major soft contact lens manufacturers. But we are also so much more! In addition to having the broadest portfolio of optical products in the industry, we are also the foremost manufacturer of custom soft and gas permeable contact lenses. We are dedicated to being the premier independent optical platform, supplying nearly two-thirds of eye care professionals across the country with products, logistics, services and tools to help increase patient retention and satisfaction. Please visit the following pages to learn more:
Website Questions
Where can I access my invoice online?
Log in and visit the MyABB section under "Invoices." Click on "View and Print my statements."
When I attempt to review an invoice via the website, the order number that I use never generates an invoice. Is there something wrong with that particular function?
You might be entering an order number instead of an invoice number. Try entering a "01" at the end of the order number. If that doesn't work, try our Live Chat or give us a call. We'll be happy to locate the number for you.
I created a webstore. How can I tell on the backend if it is active?
Log in and visit the MyABB section under "Web Store." The status of your page will be displayed in that section. If your store is active, it will display as "Active".
Do I receive free shipping on my online orders?
Depending on your total amount of your shopping cart, your ship to office orders may receive free shipping. Also, qualifying ship to patient orders may receive free shipping as well. To access that information, you can Log in and visit the Specials & Promotions page. Click on the Patient Direct Free Shipping Guide.
I have over $300 worth of product in my cart shipping to office, but the shipping cost is not waived.
Your free shipping discount will be applied once you checkout of your cart.
Which products qualify for free shipping to my patient?
ABB offers free shipping on an extensive list of soft contact lenses shipped directly to your patient's home. Log in and refer to our Patient Direct Free Shipping Guide for a list of qualifying products and quantities.
Does the amount for my direct to patient orders count towards meeting my Web Free Shipping Threshold?
Our direct to patient free shipping program and our direct to office free shipping programs are separate programs that cannot be combined. To receive free shipping on your ship to office order, you will need to meet the ship to office free shipping threshold. Log in and refer to our Patient Direct Free Shipping Guide for more information about our ship to patient free shipping programs.
What is the Retail Price Monitor and where is it located on your website?
The Retail Price Monitor allows you to be competitive in today's market. This tool provides ABB customers competitive pricing information in order to make better informed decisions regarding their own retail pricing strategy. The Retail Price Monitor is a service only available to ABB Optical Group customers. Log in and visit the "ECP Tools" page in the Quick Links section. In the "Publications" section of that page you will find our Retail Price Monitor as well as our Quarterly Profit Advisor Newsletter.
Where is the Patient Direct Free Shipping Guide located on your website?
Our Direct to Patient Free Shipping Guide can be accessed once you log in and visit the "ECP Tools" page in the Quick Links section. On the ECP Tools page under Annual Supply Tools, click on the option listed for Patient Direct Free Shipping Guide.
How can I track an order online?
You can track the status of your order after log in by selecting "Track an Order" in the Quick links section of our homepage. You can search by order number, date range or by patient name.
Delivery Questions
I just placed my order. When can I expect it to be processed and shipped?
We're providing greater convenience to your patients, helping you stay competitive and getting your orders to your patients faster with same-day processing and shipping on all direct-to-patient orders! Your patients will receive their orders even more quickly than with online providers from us on behalf of you, their trusted eye care provider.
We want to make sure that your office orders arrive quickly, too. Orders shipped to your office will be processed and shipped the next day in one consolidated shipment, making it easier for your office to receive and unpack orders. You can place your ship-to-office order anytime throughout the day, with no cutoff time, and it will be packed and shipped the next business day!
Can I track my package on your website?
Yes you can! You can track the status of your order after log in by selecting "Track an Order" in the Quick links section of our homepage. You can search by order number, date range or by patient name.
When should I report a missing package?
If your package is missing, please notify us within 30 days from the time you placed your order. We will report the missing package on your behalf and send out a replacement.
What should I do if my patient never received their order that we shipped directly to their home or office?
Please let us know immediately and we will send a replacement order back out to your patient. When the original package is returned back to us we will credit your account following our return policy guidelines.
I received 1 damaged box but the rest of them were fine. Should I dispense or send everything back?
No need to return the entire order. Simply keep the product and contact us within 30 days to issue a return authorization for the damaged box.
Return Policy Questions
Where can I find your Return Policy?
Information on the ABB TRU Returns program is located here and under the "MyABB" section of our homepage after log in.
What should I include with my return?
Please login to your ABB account to verify your product is eligible for return through the ABB TRU Returns program, and for instructions on how to return items.
I can't find a copy of my invoice to include in my return. What should I do?
A copy of your invoice must be included in order to receive credit for your return that follows our ABB TRU Returns policy guidelines. To locate a copy of your invoice, login to abboptical.com and select "Invoices" from the "MyABB" section of our homepage. We have created an easy to use search function that will help you locate the invoice number for your return.
My package arrived damaged, and as a result the product on the inside is damaged as well. What should I do?
Call the ABB Customer Success team at your earliest convenience at 800.852.8089 to report the damaged package. We will reship your order to you immediately. Simply package your damaged return and send it back to us within 90 days for a full credit.
I returned a product but didn't receive the credit or the package back yet.
Returns usually are processed within 14 business days. Please give our Customer Success team a call at 800.852.8089 to inquire about the status of your return.
I typically send my returns to your Marshfield distribution center. Where do I send my returns now?
Effective immediately, all returns should be sent to our Coral Springs, Florida distribution center at: ABB Optical Group Attn: Returns, 12301 NW 39th Street, Coral Springs, FL 33065.
Yourlens.com Webstore Questions
What is a Yourlens Webstore?
If your practice doesn't have a way for patients to conveniently order online, you could be losing significant revenue. Yourlens.com is a patient-facing reorder platform that allows your patients to order their contact lenses directly through your practice. All orders are fulfilled by ABB Optical Group and shipped to the patients on your behalf.
How can I sign up for Yourlens?
Setting up your own patient webstore is an easy process that you can do directly from our website. Log in and click on Webstore from the MyABB homepage. You can follow the instructions to set up the type of store that meets your needs. If you need further assistance, give us a call or send us an email and we'll schedule a time to walk you through the steps.
How much does Yourlens cost?
Yourlens.com is absolutely free for ABB Optical Group customers.
Does Yourlens accept insurance?
Just like many competitive online retailers, at this time, Yourlens.com does not accept insurance. If your patient is concerned about costs, please let them know they can manually submit to insurance, or you can leverage another great option: ABB AutoShip, a free subscription service available with Yourlens.com that breaks down the shipments of contact lenses in easy monthly, quarterly or semi- annual shipments and payments.
Where can I learn more about Yourlens.com and ABB Autoship?
Visit our website, reach out to your ABB Account Manager to schedule a demo, or contact our e-Solutions Team at eSolutions@abboptical.com.
Business Solutions Questions
I heard about ABB Verify. Can you tell me more about that?
ABB Verify, powered by AffinityAnalytics, is a tool that helps drive patients to return to your practice and maximize their current vision care benefits. By pulling in-network vision payer benefits and reaching out to your patients via email and text message, it brings back not only patients who have exam and material benefits, but also those who had an exam and still have unused material benefits. Schedule a demo today!
What's ABB Analyze and how can it help my practice?
ABB Analyze, Powered by GLIMPSE, is a customized practice dashboard that not only efficiently and accurately tracks performance, but also benchmarks against regional and national peers. The collection of data is seamless and pain-free. As a result, the practice can remain patient centric and focus on executing toward goals while ABB Analyze concentrates on centralizing and organizing practice data into usable, key metrics. Schedule a demo today!
I can't seem to find the answer to my question in your FAQs. What is the best way to reach a person to help me out?
We would love to help! You can reach a customer success team member in these three ways:
Log in and click on our Live Chat feature located at the top of the page
Call our Customer Success team at 800-852-8089