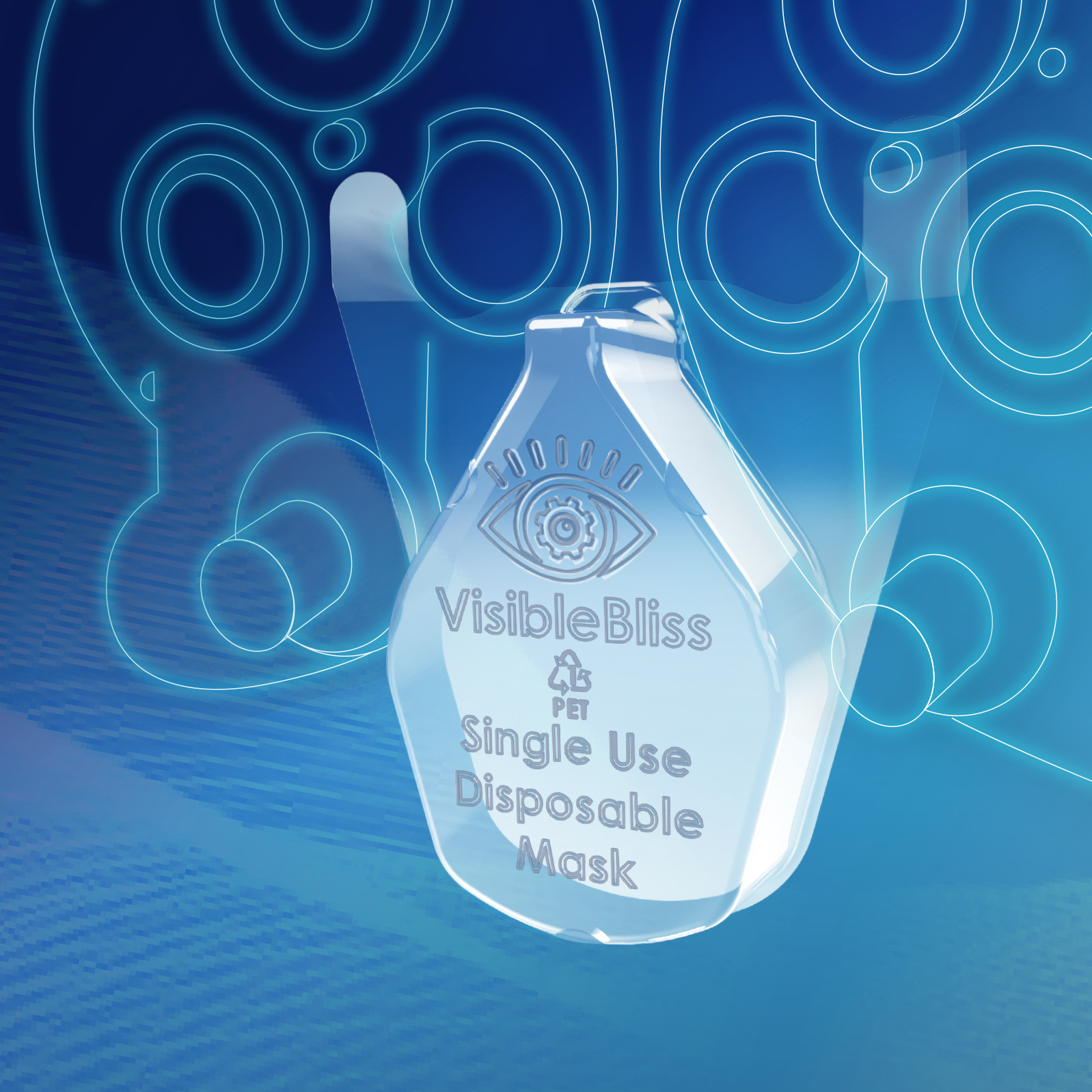 Designed by eye care professionals for eye care professionals, the new VisibleBliss Phoropter Mask is a breakthrough PPE solution. Each single-use, recyclable mask attaches to the phoropter to prevent patient contact, shield you from your patient's breath, and trap contaminants, all without fogging the lenses.
Order Now What Industry Leaders are Saying

Not an ABB Customer? No problem! Give us a call at (844) 295-1131 to place your order today!
---
Protection From Coughs & Contaminants
Enhance your safety during eye exams and provide patients greater peace of mind with VisibleBliss—available only from ABB Optical Group.
VisibleBliss is revolutionizing eye care industry PPE
PROTECTION – a non-gas permeable barrier to block patient contact with the phoropter and you from their breath.
PERFORMANCE – designed to prevent fogging of the lenses, the patent-pending, contoured design enhances accurate and efficient refractions.
EASE OF USE – simply attach the mask to the back of the phoropter and recycle after each exam—no extra sanitization required.
Single-Use
Prevent Lens Fogging
Recyclable
Request More Info
Watch VisibleBliss at Work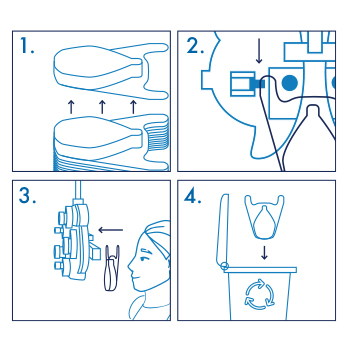 4 simple steps to using the VisibleBliss Phoropter Mask:
Remove one single-use VisibleBliss mask from the sleeve of masks.
Attach the mask to the back of your manual phoropter in front of your patient.
Conduct your eye exam with added safety and peace of mind.
Remove and immediately recycle the mask in front of your patient once the exam is finished.
---
| PROTECTION | PERFORMANCE | EASE OF USE |
| --- | --- | --- |
| | | |
Early Reviews are in: VisibleBliss - Enhance Safety
with Ease.
Here's what one optometrist had to say:
Patient sneezes, coughs, and the patient breathing on the back of your hand (even with a mask) are virtually impossible to avoid. The Phoropter Mask creates a much-needed barrier between me and my patients, which allows me to focus on providing the highest quality of care. For me, it also helped reduce fogging, which is a huge bonus. It's such a simple thing but when it comes to patient peace of mind and practice safety—this just works!
- Max Raynor, OD
President, SECO International
Ready to Order VisibleBliss?
Please Login to your ABB Account, contact us or reach out to your ABB Account Manager for more information or to initiate your order.