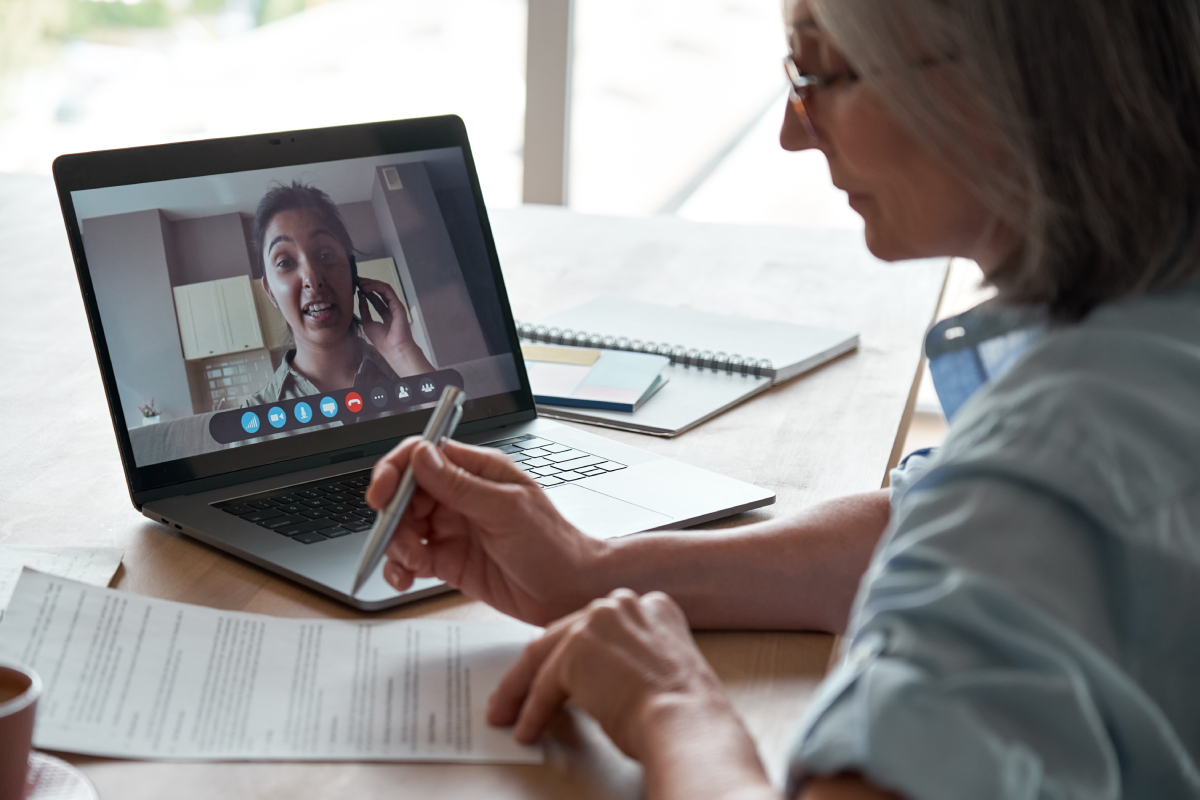 Virtual Staff Training
Jordan Davidson, NCLEC, COA
Well trained staff can be instrumental in creating a well-organized and efficient specialty lens practice. Knowledge of specialty lenses and how to comfortably talk about lens design differences and disease creates confidence in employees, pride in a job well done and better patient interaction.
Is a well-trained staff important to your practice? Do well trained staff members in your specialty lens practice keep your office running smoothly? If the answer is yes to either of these questions, ABB Optical Group, Specialty Lens Division, can help improve your experience through our virtual learning platform.
ABB's Specialty Lens Division offers unique staff training opportunities to improve the staff's experience with specialty lenses. These opportunities include everything from application and removal training for specialty lenses, such as GP and scleral lenses, and how to utilize the office equipment to improve the specialty contact lens fit.
More personalized training is available to your staff. To name a few, it will introduce them to anatomy and physiology, basic contact lens design, and GP fitting concepts.
The education provided by ABB is second to none. The educational team will work with the staff at their level to create a positive educational experience. These webinars can be personalized to fit the needs of your staff members and the practice.
Here's an overview of the training.
Generally, education is done in a series of virtual webinars. These personalized webinars are interactive and reinforce progressive learning. With each progressive webinar, content from the proceeding webinar is reinforced and the learning is stacked to create the building blocks needed to create a great educational platform.
Practitioners are asked to meet with the educational consultant prior to scheduling to personalize the webinars. This provides an opportunity to discuss any questions or concerns the practitioner may have regarding education and educational content.
Staff attending the webinars will also have the opportunity to interact with the educating consultant and learn both through classroom type instruction and hands-on experience.
Staff are encouraged to put each learning tool into practical use prior to the next webinar in the series. At the following webinar, discussion about the previous information is reviewed and learning points will be pulled from that experience.
This helps create a progressive learning experience for the participants over the following weeks of the series, thus allowing them to build a greater foundation for future learning.
Creating this baseline allows for unlimited educational opportunities for the future. Staff members will gain confidence and pride in the work they do, while increasing the efficiency of the practice and their contact lens fitting skills.
By utilizing our virtual learning platform, you can customize the overall learning experience for you and your staff members. This can be a valuable tool in driving success within the practice and encouraging further education.
Our team is here to help with your specialty practice needs. Please reach out to our Specialty Lens Division team or your account manager to learn more about scheduling your virtual learning webinars.