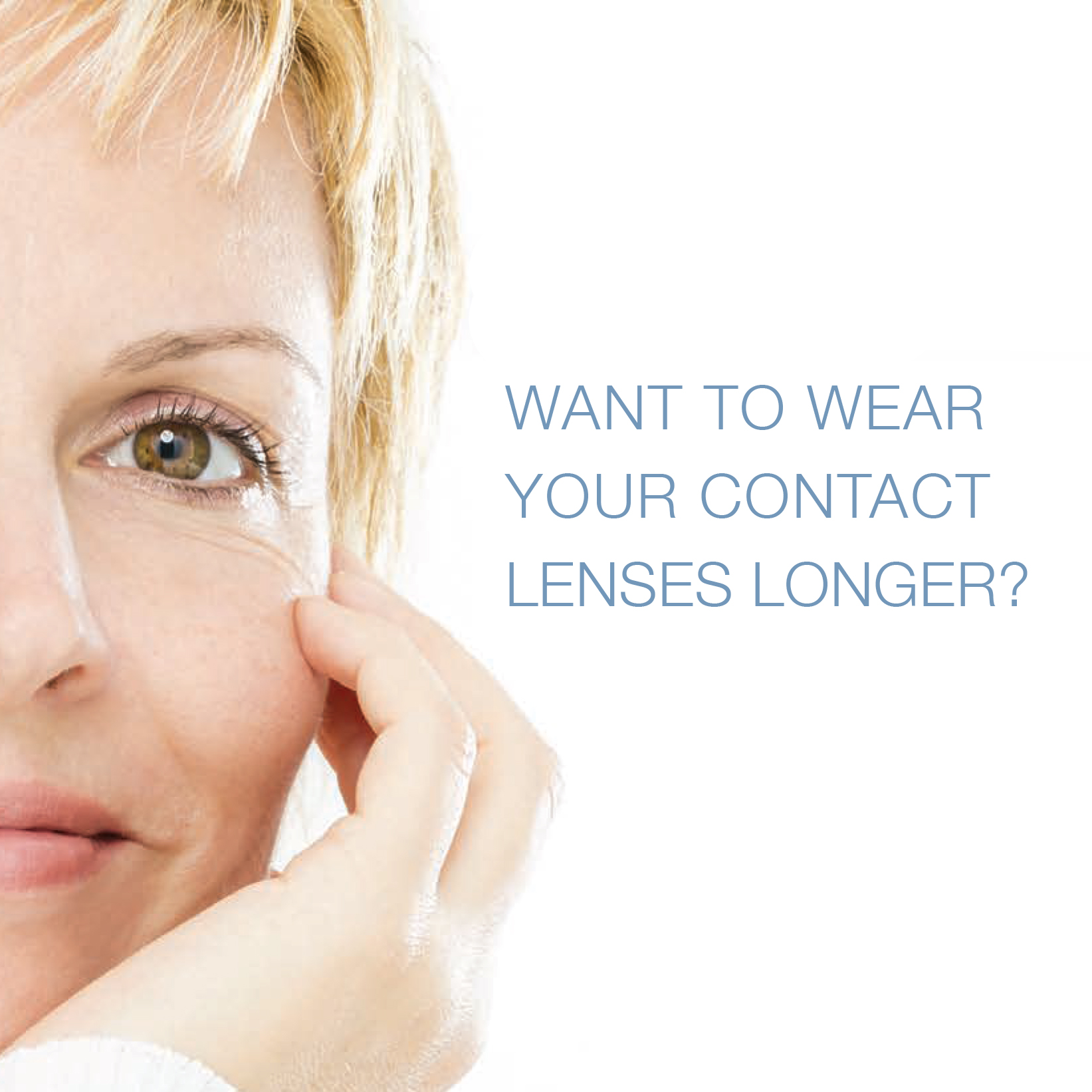 Eyeleve™ by Bruder is the only eye compress created specially for contact lens wearers. Designed with patented MediBeads® and EyeOnic™ anti-microbial fabric, Eyeleve™ is convenient to use. The compress features technologies that have been clinically proven to extend comfortable wear time of contacts by up to 3 hours.
---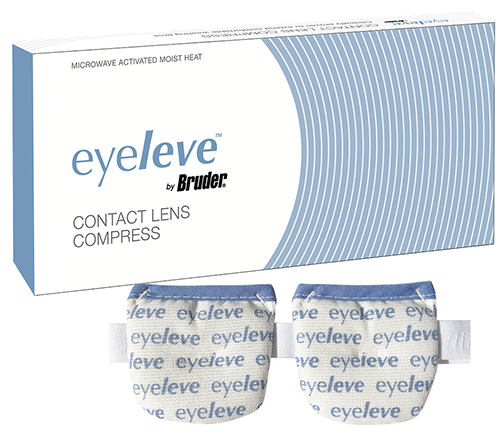 Experience the Eyeleve Contact Lens Compress
COMFORT - Consistent, therapeutic moist heat promotes natural hydration and alleviates symptoms of meibomian gland dysfunction and contact lens‐related dry eye.
By stimulating glands and increasing oil production, Eyeleve helps stabilize the ocular surface to reduce dryness and extend comfortable wear time of contacts.
The patented ergonomic pod design includes an adjustable nose piece designed to fit all facial types, while the comfort stitch helps take pressure off eyes.
CONVENIENCE - Eyeleve is fast‐acting and easy‐to‐use. Patients can apply it any time to improve eye comfort and focus.
Just microwave for 20 seconds and it's ready to apply for an 8 – 10 minute treatment.
There's no need to add water for moist heat; the MediBeads retain and then release moisture naturally.
Its one‐piece design eliminates the need for a cover, and its wash‐ability makes it easy to reuse again and again.
CLEANLINESS - Effectively combats bacteria and reduces the risk of infection.
The silver‐infused MediBeads™ deliver superior clean, moist heat.
EyeOnic™ fabric further repels bacteria. Washing will not decrease the anti‐microbial effectiveness of Eyeleve.
CONFIDENCE - Bruder Healthcare has 30 years of providing superior, patented technology products.
Makers of #1 Doctor Recommended Moist Heat Eye Compress.
Product supported by clinical studies.
Read Our FAQs
Ready to Order?
Reach out to your ABB Account Manager for more information or call Customer Service at 800-852-8089 to place your order.