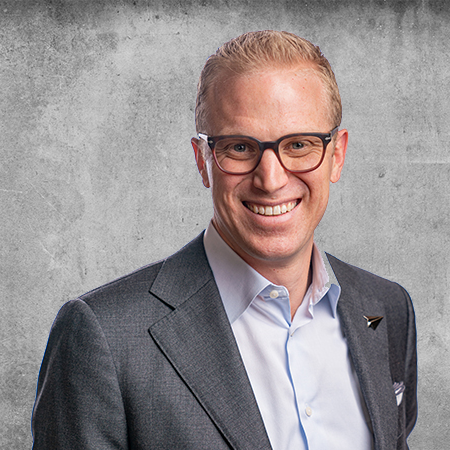 James Gilchrist
President
James Gilchrist joined ABB Optical Group in August 2023 as General Manager of Business solutions and was appointed President in October 2023.
Prior to ABB, James spent most of his career in the healthcare space with deep expertise in the optical industry and a strong focus on leading business transformations at the intersection of commercial, technology, operations, and strategy functions. His connection to healthcare goes back to his early days as a hospital administrator in the United States Air Force and he has carried this discipline throughout his career. James prides himself as a serial intrapreneur with a passion for servant leadership focused on putting people first, aligning the team to a shared purpose, and then empowering & supporting the team to deliver success along the journey.
Most recently James served as President of Retail and Chief Transformation Officer for the US market at WS Audiology (WSA). While at WSA, James was tasked with unlocking value across WSA's diverse set of businesses by transforming underperforming business units, creating new market opportunities, instilling executional discipline and leading US strategy and corporate development functions. He united WSA's Retail organization consisting of 28 brands, 1,200 team members, and 475 locations under a shared vision and unified HearUSA brand that was selected by Newsweek as America's #1 Hearing Care Retailer.
Prior to WSA, James spent over 8 years at EssilorLuxottica, most recently as SVP of Strategic Alliances & Solutions. As a member of the Executive Committee and Senior Management Team, he led a division of more than 1,200 team members and 300 independent contractors and his responsibilities included leadership of Essilor's doctor alliance groups (Vision Source, PERC, Optiport), optical management services organizations, managed care division, and specialty manufacturing and distribution businesses.