ABB OPTICAL GROUP INVESTS IN NATIONAL LOGISTICS CENTER FOR CONTACT LENS DISTRIBUTION, DOUBLING ITS FOOTPRINT TO SUPPORT GROWTH
Coral Springs, FL – April 19, 2022: ABB Optical Group, America's leading independent eye care company, has announced it will be opening a National Logistics Center (NLC) in Hebron, Kentucky. Following a series of other major investments, the new NLC will double ABB's distribution footprint to allow the company to better support future customer growth and new business opportunities.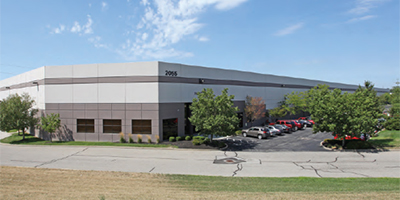 ABB has procured a 103,000 sq. ft facility and the NLC is projected to be up and running in the fall of 2022. The company anticipates the creation of approximately 100 jobs focused on ABB distribution activities. This will also allow ABB to expand its SKU coverage and build the operational infrastructure needed to enable future growth, including the increased volume of contact lens orders from the company's ecommerce platform that supports eye care professionals and their practices - Abby.
The eye care industry has seen a shift in consumer behavior, with more patients buying their contact lenses online. The new facility will be better equipped to handle this increased volume of smaller orders on behalf of the eye care provider, which gives the ECP a competitive advantage to serve customers with a more efficient fulfillment process.
"ABB continues to build on our operational excellence, with each investment allowing us to service our customers in new, innovative ways," said Tom Burke, Chief Executive Officer of ABB Optical Group. "This expansion will have a direct impact on our customers with increased service levels, more product choices, decreased back orders, and an overall better experience for the eye care provider and their patients."
ABB recently announced other investments in the ABB Contact Lens operations, the expansion of the ABB Labs network, and an emphasis on technology with enhancements to its suite of business solutions products including Verify and Analyze, and the pilot launch of its ecommerce platform – Abby. The increased distribution footprint will continue to service customers at the highest level, allowing for ABB's overall business growth.
---
About ABB Optical Group
ABB Optical Group is a leading provider of optical products, services and business solutions in the eye care industry. ABB operates through three business pillars: ABB Contact Lens, ABB Labs and ABB Business Solutions. ABB is focused on the future of eye care professionals, helping them succeed by making practices more efficient and assisting providers to effectively navigate market changes. Visit www.abboptical.com for more information.
Media Contacts:
For further media inquiries, please contact Sharon Martin at smartin@abboptical.com.