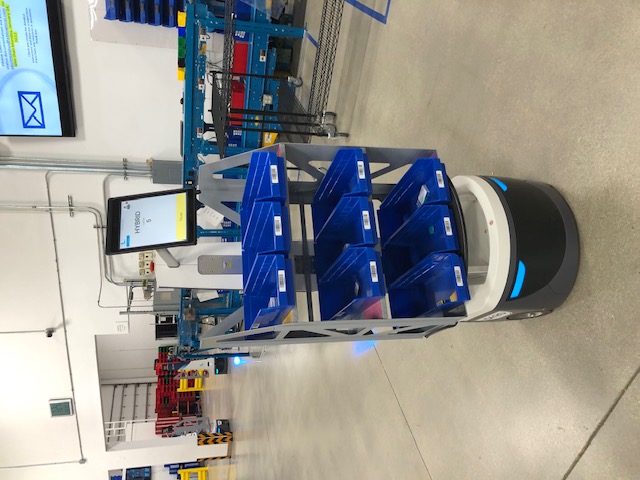 ABB OPTICAL GROUP DOUBLES DOWN ON KEY FOCUS AREAS
Coral Springs, Fla (March 2, 2022) – ABB Optical Group (the "Company"), America's leading independent eye care company, has announced it will be making a series of investments to support best-in-class service and tools for its customers and growth in the three pillars of the business: ABB Contact Lens, ABB Labs and ABB Business Solutions.
First, ABB has recently made substantial investments to support the foundation of the business, ABB Contact Lens, with improvements to its distribution centers through increased staffing and additional robotic technology. Investments in customer service also ensure service levels are unmatched in the industry and are supportive of the anticipated growth of the Company's customer base.
Second, the Company is investing heavily in the build of a new digital e-commerce platform, singularly supporting eye care professionals and their patients. The forthcoming platform is launching in pilot and is scheduled to launch for all customers this summer.
Finally, ABB has seen success in its investment of ABB Labs and the growth of its ABB Specialty Vision product portfolio. There has been strong adoption with customers of its newest business solution portfolio: ABB Verify, an insurance verification tool designed to bring patients back to their doctor, and ABB Analyze, the largest independent benchmarking dashboard in the industry. Through Verify and Analyze, ABB is bringing technology to its customers that help them improve patient experience and grow their businesses at a critical moment for many eyecare professionals.
"Unlike others in the industry, ABB has always uniquely supported eye care practitioners. Now our support is the strongest it has ever been, and this will be evident in what is to come in 2022," said Tom Burke, CEO of ABB Optical Group. "The world may have changed, but we are quickly adapting and carving a new path forward together. The future is brighter than ever before."
In support of these growth strategies, ABB has also recently completed a refinancing of its debt facilities which provides enhanced capacity to invest behind these initiatives going forward.
---
About ABB Optical Group
ABB Optical Group is a leading provider of optical products, services and business solutions in the eye care industry. ABB operates through three business pillars: ABB Contact Lens, ABB Labs and ABB Business Solutions. ABB is focused on the future of eye care professionals, helping them succeed by making practices more efficient and assisting providers to effectively navigate market changes. Visit abboptical.com for more information.
Media Contacts:
For further media inquiries, please contact Sharon Martin at smartin@abboptical.com.