JAMES GILCHRIST APPOINTED AS PRESIDENT OF ABB OPTICAL GROUP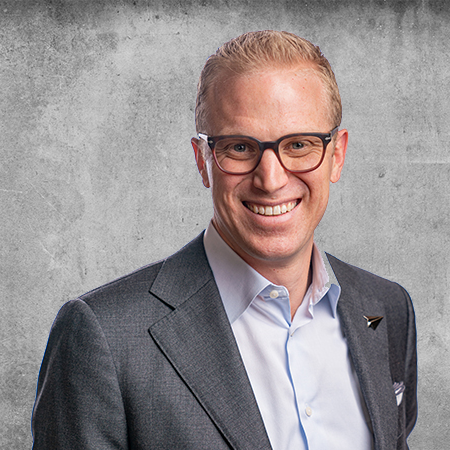 Coral Springs, FL – October 31, 2023: ABB Optical Group, America's leading independent eye care company, announced today the appointment of James Gilchrist as its President. In this newly created role, Gilchrist will be responsible for driving alignment across all ABB business pillars and commercial teams to elevate ABB's focus on developing the industry leading optical solutions to deliver unprecedented value to their eye care professional customers.
Gilchrist's deep expertise leading business transformations for healthcare companies made him well-positioned to take on this new role as President. To advance ABB's enterprise go-to-market approach and accelerate commercial alignment, all ABB business pillars for Contact Lens, Lab and Business Solutions will report directly to Gilchrist, along with ABB's sales, marketing, customer experience and enterprise project management teams.
"ABB has grown and evolved so much over the last 30 years in support of the independent eye care provider, but to best support our customers moving forward we needed to make a series of important organizational changes that could bring all of our teams and capabilities together in a more impactful way for our customers and employees," said Tom Burke, Chief Executive Officer of ABB Optical Group. "James embodies the qualities of a servant leader - focused on putting people first and aligning to a shared purpose. I am confident that his leadership will pave the way for an even brighter future for our team."
James Gilchrist first joined ABB in August 2023 as the Senior Vice President and General Manager for the Business Solutions pillar. Gilchrist previously served as President of Retail and Chief Transformation Officer for the US market at WS Audiology (WSA), a global leader in the hearing industry, where James led the unification and transformation of WSA's US Retail businesses leading to their selection by Newsweek as America's #1 Hearing Care Retailer. Prior to WSA, Gilchrist spent over 8 years at Essilor as a member of the Executive Committee and Senior Management Team focusing on developing solutions and services for eye care professionals. During his tenure at Essilor, Gilchrist led Essilor's Doctor Alliance groups (Vision Source, PERC, and Optiport), optical management services organizations, Managed Care division, and specialty manufacturing and distribution businesses.
With the new structure, Jordan Burke has been appointed General Manager and Vice President of the Business Solutions pillar and will focus on the expansion of ABB's SaaS portfolio inclusive of Abby, Analyze, and Verify. Burke brings over 17 years of experience with senior-level roles in many technology companies, including Weave, a large medical-centric communications platform. Burke is a decisive software leader with experience scaling rapid-growth SaaS businesses focusing on incubating, optimizing, and growing revenue.
"I joined ABB because I believe that we are uniquely positioned to be the best industry partner to empower eye care professionals as the largest independent provider of comprehensive optical solutions. To deliver on this commitment, now is the time for ABB to take the next step on our journey to become a unified family of companies and truly "One Team"," added James Gilchrist, President of ABB.
"ABB was founded on the premise of always doing what is best for eye care professionals. This is an exciting opportunity for the company to support that mission and truly come together as one," said Angel Alvarez, ABB Optical Group's Founder and Chairman of its Board of Directors. "ABB's commitment to eye care professionals has never been stronger, and with this new direction, the company is ready to support them like never before."
---
About ABB Optical Group
ABB Optical Group is a leading provider of optical products, services, and business solutions in the eye care industry. ABB operates through three business pillars: ABB Contact Lens, ABB Labs, and ABB Business Solutions.
ABB's new platform, Abby, is designed to strengthen the relationship between eye care providers (ECPs) and their patients by keeping the doctor at the center of eye care. Patients can access contact lenses from every major manufacturer through an easy, single online ordering platform with the added convenience of free shipping and hassle-free returns. Abby takes work off the practice's plate so they can focus on the most important - patient care.
ABB is focused on the future of eye care professionals, helping them succeed by making practices more efficient and assisting providers to navigate market changes effectively. Visit abboptical.com for more information.
Media Contacts:
For further media inquiries, please contact Sharon Martin at smartin@abboptical.com.